It's crazy to think that half of the NBA season has passed, but here we are. With that said, it's been a predictable season in terms of the favorites, with the Warriors slowly putting a distance between them and literally any one in the NBA, but I think there are some interesting story lines to keep an eye on. Whether it be a game-changing trade, a young team on the horizon, or an elite team that could be faltering, the NBA still has a lot in store for us in the second half of this season.
Who Wants Carmelo?
The New York "Super Team" experiment just isn't working, and a lot of the blame is falling on the shoulders of Carmelo Anthony. New coach Jeff Hornacek, like many new head coaches, are looking for a more spread-out offensive attack. Carmelo just doesn't accomplish that goal. While he's been a prolific scorer for his whole career, he forces himself into isolation plays, which just isn't helping the direction of where the Knicks want to go as a team. Hornacek surely isn't fan, as can be seen in a video of him turning his back when Carmelo calls for an iso play.
So why don't think the Knicks turn there back on Carmelo? Well, Carmelo's no-trade clause is going to be the wrench in any potential trades the Knicks may have. Not only will the Knicks have to find a trading partner for Carmelo, said trade will have to be approved by him as well. It's clear that the Knicks want to move on, where he goes is the biggest question mark. The lack of playoff experience on his resume has me inclined to say he'll go to a contender, yet I find it hard to believe a contender will blow up their team for a Carmelo trade. Will be an interesting story line to keep an eye on the rest of the year.
Cavaliers Lose #1 in the East
The Raptors are serious contenders to knock off the Cavaliers and take the honor of #1 in the East. I'd love for the Celtics to take that spot, of course it won't happen until they make a trade. Both these teams are with 3.5 games of the Cavs, and the Celtics in particular have two more games against them, both at home. If the C's remain healthy for those games, having Thomas, Bradley, and Horford for both, I don't see how they don't win one of those helping their cause and the Raptors cause for #1.
Also, as good as the Cavs are, I just don't see their bench giving them enough help to hold onto the #1 seed. Their move for Kyle Korver was pure desperation and still doesn't solve their problems when it comes to a ball handler. I would love nothing more than for GM Lebron to face the music and finally face some competition in the East.
For now, I'll leave some of Lebron's best flops below in response to an all-time flop he had against the Warriors. Enjoy.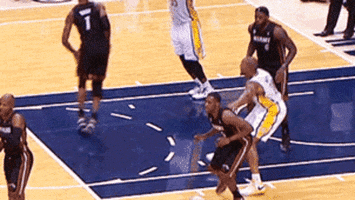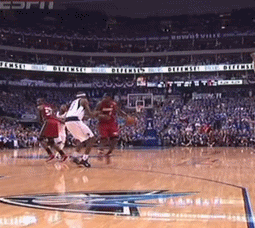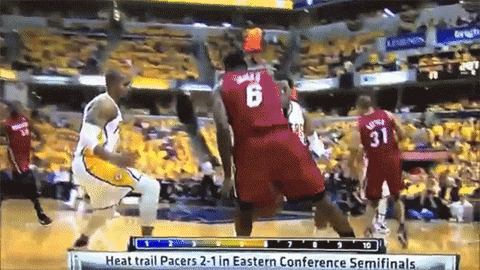 No Paul is Disastrous for Clippers
As if no Blake Griffin was hard enough, the Clippers are facing close to two months without their leader, Chris Paul. He ranks sixth in the league in player efficiency rating (PER), which attempts to take every aspect of what a player contributes to his team into one number. He truly does it all for the Clippers, nearly averaging a double-double with 17.5 ppg and 9.7 apg, and sneaky gets 5.3 rpg. There is no guarantee after this surgery he'll even be able to contribute in the same way, making a promising season for the Clippers look dim.
This injury opens the door for teams like Utah, Memphis, and OKC to make a jump in the West. Best case scenario, the Clippers get jumped by Utah but hold off Memphis and OKC for the fifth seed. Worst case, the Clippers fall all the way down to the seventh seed and must climb their way back with a maimed Paul. Let's hope Blake Griffin is ready to play once back from his injury.
Celtics Trade for a Big Man
While there is always a need for wing scoring, Avery Bradley and Jae Crowder have been alleviating that issue. The biggest problem, and should be easy to fix, is rebounding/paint defense. There have been a lot of names tossed around, but two names jump out as the most likely candidates to land themselves in Boston.
The first is Nerlens Noel. It's no secret the 76ers have a plethora of big men, which makes them more inclined to trade some one like Noel (maybe even Jahlil Okafor). He grew up in the Boston-area, he immediately would make an impact on the boards and in the paint, and he's still on his rookie contract making him a bargain. While he is a bargain right now, his contract runs out next year, making him a one-and-done with C's or they will surely have to pay up. If the C's are willing to pay up, then a possible route for them is to wait and see if he becomes an unrestricted free agent. It may take this years Brooklyn pick to get him so Danny Ainge will have to weigh that cost to how much of an impact he can actually make for this team.
The second option would be Tyson Chandler from the Suns. My reasoning for this pick is very simple, the guy is a beast in the paint even at 34. Currently, Chandler averages 12.1 rebounds per game, blowing Bradley's team leading 6.9 rpg out of the water. With the current direction the salary cap is going, his contract is very reasonable, essentially making the same as Amir Johnson. Chandler has expressed his displeasure with the Suns rebuilding process and would love to be in a winning situation. The Suns with already have a top-5 lottery pick this year with the direction they are heading, so I don't see their desire in this year's Brooklyn pick. I could see a swap of Johnson and Chandler because of the similar salaries, plus the Brooklyn pick next year making a deal, but that seems too easy.